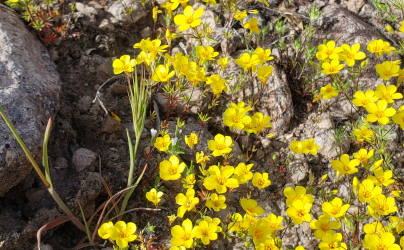 Guided Movement
Discover new ways to subtly move and bring in the awareness to stop unwanted habitual patterns with lessons based on the teachings of Moshe Feldenkrais. Private Guided Movement Lessons use a combination of both verbal and hands on guidance. Group Movement Lessons are primarily verbal. Lessons are performed on the floor, with a chair or standing.

Developed by Juliu Horvath, Gyrotonic exercises are carefully crafted and flow from one movement to the next using custom designed Gyrotonic equipment. They develop coordination, balance, efficiency, strength, and flexibility with full range movement for the entire body without compression. Sessions are private and use a combination of both verbal and hands on cues.

Marinaccio Technique
Contemporary ballet technique that does not require a dance background as taught by Gene Marinaccio. Exercises or actions focus on moving from the inside out and building strength using internal connections. In this class more stress is placed on finding and incorporating these internal connections than on how the actions are externally performed. Classes follow a ballet format and actions are performed on the floor, at the barre, and center floor.

Learn to move with new freedom, strength and presence. Guided Movement, the GYROTONIC® Method and Marinaccio Technique are all tools that can be used to increase balance, strength, flexibility, and most importantly find the awareness in movement that will allow you to consciously move with integrity, not just in the studio, but through life as well.
I have always had a profound love of movement and the body. Exploring movement for over 45 years I have studied gymnastics, figure skating, swimming, classical and contemporary ballet, modern dance, snowboarding, Iyengar yoga, personal training, Feldenkrais, TBFM, and the GYROTONIC® Method. Throughout all these individual disciplines, I have always been fascinated by the connections within the body and how to move through them. With the direction of many great teachers including Gene Marinaccio, Johnny Seitz, Eileen Bach-y-Rita, Mia Segal, Eckhart Tolle and Jill Denison, as well as my own personal explorations, l was able to deepen my knowledge and gain the insight to rehabilitate myself from several devastating debilitations and dance again with new depth and grace. It is now my privilege and passion to assist others in their explorations.
Explore and Refine connections in Movement
How do you move? Do you move freely or is there something holding you back? Everyone holds unconscious tension in their body throughout the day. Learn how to break down movement to an infinitely smaller universe, and discover how to free up tension subtly without unnecessary force.
All sessions, lessons and classes are suitable for all ages and levels of movers. Everyone is encouraged to start from wherever they genuinely are.